Q-Better Labs
Q-Better always accepts new challenges and projects, since they are an important source of inspiration to test new applications for our systems. The experimental activities that we develop in our labs are a key part of the value creation process.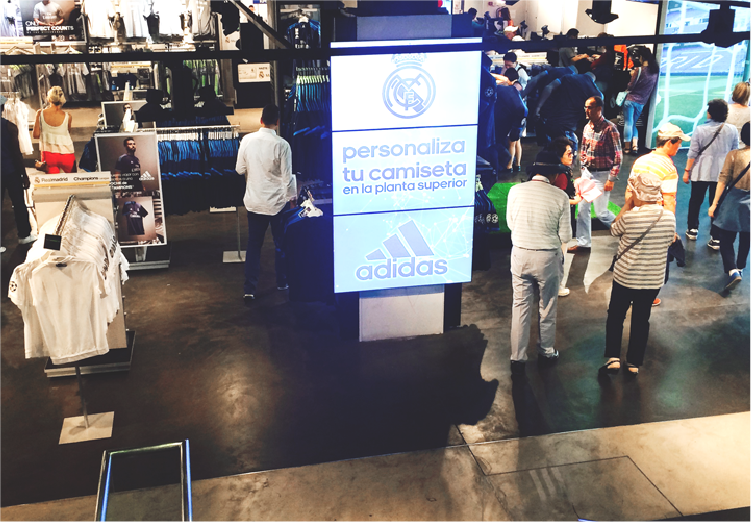 Adidas – Real Madrid Official Store
Adidas came to us with a special request for one of their Real Madrid Official Stores. We were asked to improve the customer experience and the efficiency of the customized t-shirts' production and delivery processes. Our queuing system was adapted to fit the project requirements and, with an extremely autonomous approach, Real Madrid's fans can now choose and customize their t-shirts, while the store staff can easily manage and track the production process.
Borussia Dortmund – Official Store
Bloom had its first appearance as a special project in great style!
Our newest queuing system was adjusted for a very specific need of the Official Store of Borussia Dortmund: selling customized t-shirts to their beloved fans. Bloom was revamped to adapt itself to the black & yellow world of BVB and redefined in order to better fulfill the t-shirts' production and delivery process.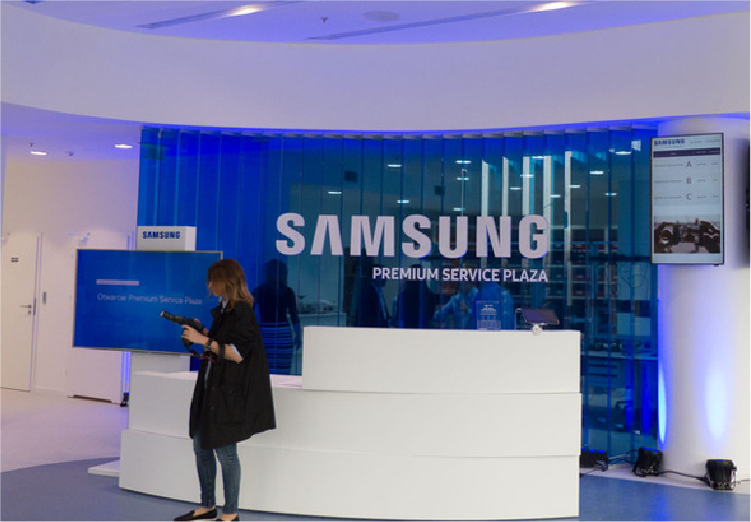 Samsung Premium Service Plaza in Poland
A repair center of Samsung in Poland draw us a challenge to organize and optimize their operations on-site. We designed a very specific customer flow that allows customers to be more autonomous when booking an appointment, taking a ticket on-site or just waiting for their phones to be repaired. To complement the queuing system, we also developed internal applications that give the staff all the information they need to provide the best service possible. The result is a very complete solution focused on customer's satisfaction and on improving service every day.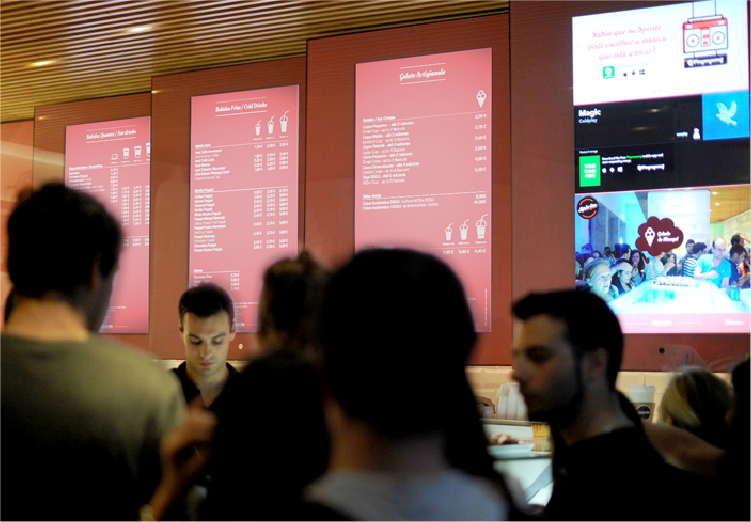 Spirito Cupcakes & Coffee
Always aiming for a better customer experience, Spirito and Q-Better decided to "flavour" things up and add a little bit of fun to its customers' visit to their stores.
Along with the animated digital menu board, the client can choose which music is being played at the store and, through a face recognition and retail analytics system, have suggestions made according to its gender, age and facial expressions (e.g.: "Huummm chocolate ice-cream!" or "What a nice red velvet cupcake!").
This allows us to test the power of suggestion in a fun way either for the customer, for Spirito and for us.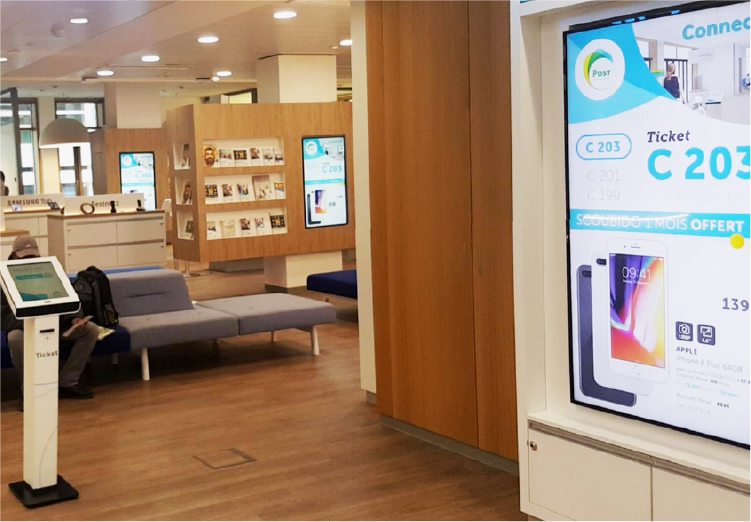 Post Luxembourg Store
With Post Luxembourg, we had the chance to work on a project involving three different and integrated customer flows applying fitted solutions and components for each one. The project embraced the entire customer experience from start to end, and by the way, our system's style and their store design it's a perfect match!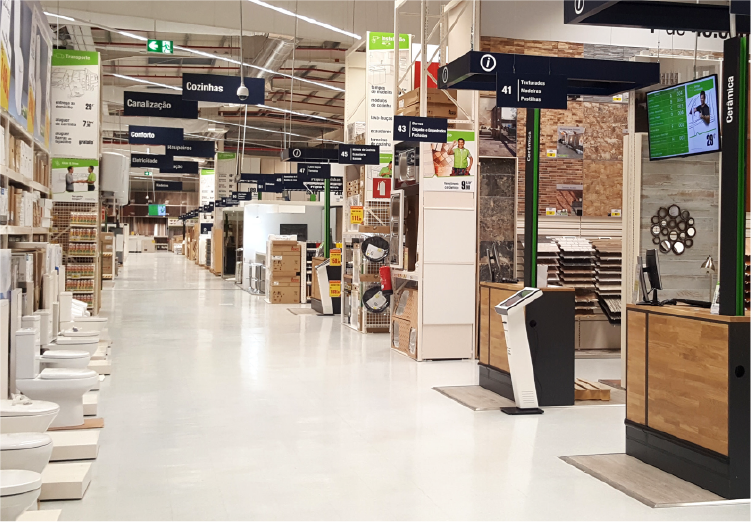 Leroy Merlin Portugal
Leroy Merlin Portugal challenged us to develop an integrated queuing system for both in-store customers and the online shoppers who choose to buy online and drive to the store only to pick up their products. Together, we designed every step of the customer's journey setting up a complete system of customer interactions, staff notifications, and a centralized management network.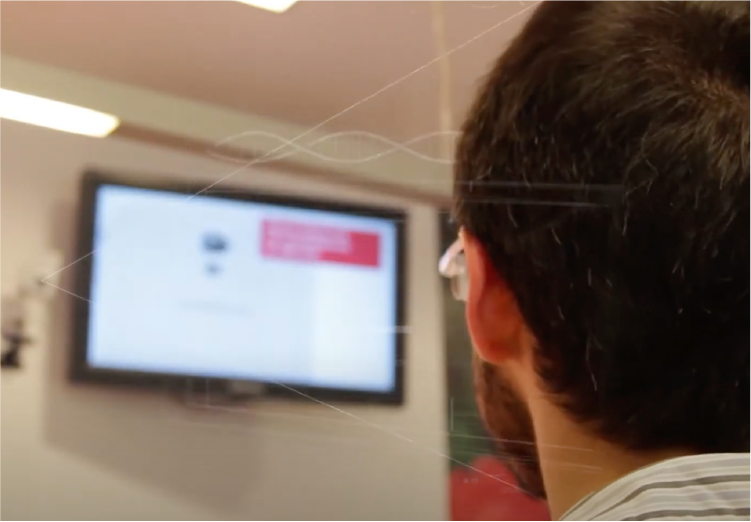 Vodafone Concept Store Installation
Authorized Vodafone dealer, Top Digital decided to incorporate tools that improve the customer experience and give the business invaluable statistical insights in its Madrid store. This project was designed by Q-Better to include people counting features, retail analytics and queue management systems.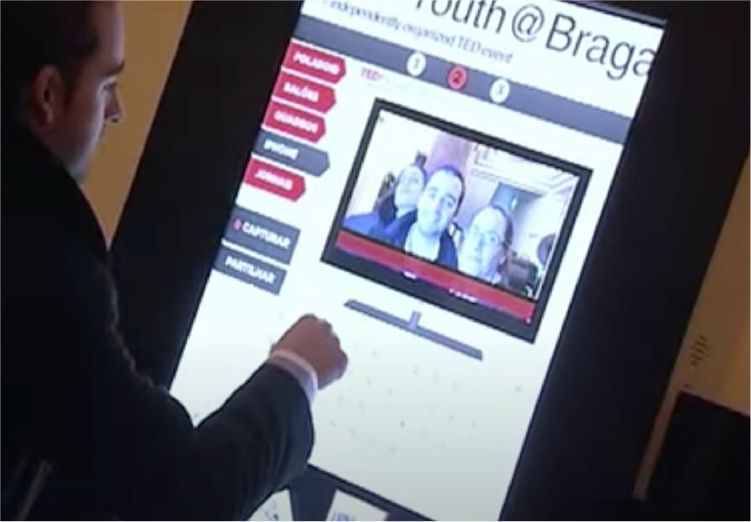 TEDx Youth Braga
The first time a TED event took place in Braga had INSPIRATION as main theme. The goal of this choice was one to motivate and challenge young people from the city of Braga, in Portugal, to fight for their dreams!
Q-Better Labs had to be part of this vibrant event, Q-Better developed special multimedia experiences and throughout the day, around 250 people were able to interact with them.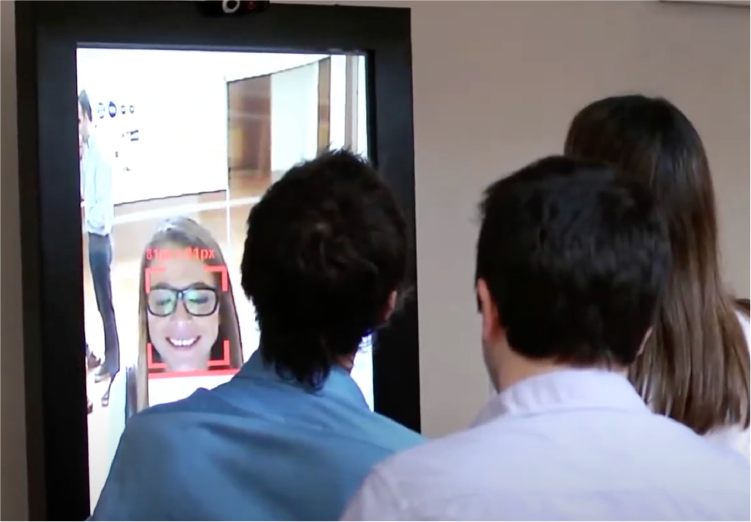 So you think you can Pitch
A networking event that joins active young people with businessman from different fields of activity. Q-Better contributed with advanced multimedia tools like: an innovative way to do the event check-in, the fastest way of exchange contacts, and even a hologram experience.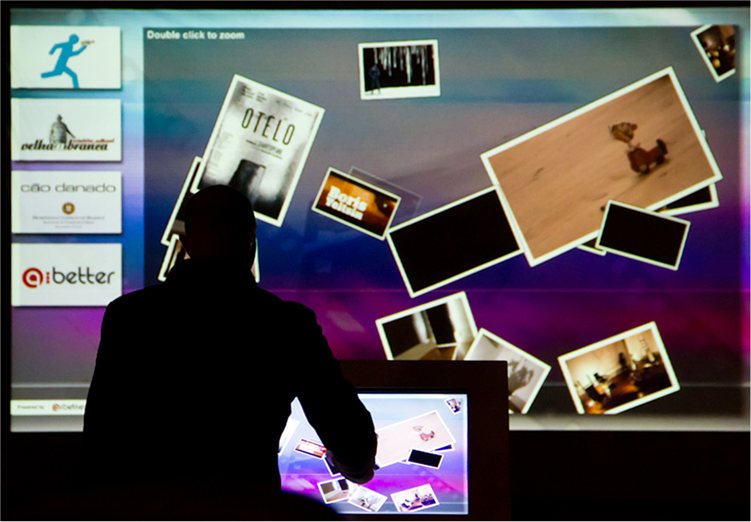 Fast forward
Is a Short Films Festival that Q-Better supported with the development of multimedia experiments that allowed the participants to interact with a Multitouch Guestbook synchronized in real time with the Facebook page of the event and an interactive multi-touch installation.